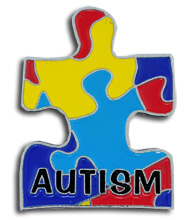 Whether you have a loved one diagnosed with autism or just like working with special needs children, you'll want to find out the best degree needed for a job in autistic support. The autism spectrum refers to the level at which a person can have autism. It ranges from high-functioning individuals who can live on their own and take care of themselves to non-verbal individuals who need constant supervision. Though you can't earn a degree in autism support, you can learn more about the job and which degrees will do you best.
<!- mfunc feat_school ->
What is Autistic Support?
Autism support refers to any professional who works with children diagnosed with autism. It often includes specialists who train new workers on behavioral therapies and other treatments, but it may also include autism teachers. These teachers work in special centers, public schools, private schools, hospitals and a variety of other settings. They help students understand how to communicate with others, take care of themselves and do other tasks that their peers do.
<!- mfunc search_btn ->
<!- /mfunc search_btn ->
What is the Best Degree for the Job?
The best degree needed for a job in autistic support is likely a degree in psychology or counseling. According to the Centers for Disease Control and Prevention, one out of every 68 children born in the United States suffers from some form of autism. Counseling and psychology programs help you better understand basic thought and human emotion. You'll also learn more about what might cause autism, how children develop and the stages of life that autistic children need to go through. Other degrees that might assist you in autistic support jobs include degrees in child psychology, special education and childhood development.
Capella University offers an online CACREP-accredited Master's in School Counseling (Also Accredited by the National Council for Accreditation of Teacher Education (NCATE).
Do You Need Certification?
Many online colleges offer certification programs designed for those who want to work with autistic children. Before you write a check or hand over your credit card, make sure that the program has accreditation from one of the top education or autism organizations. Some scam schools claim to offer certification, but those schools will give a certificate to anyone who pays a fee. Many good schools that have national and regional accreditation offer certificate and diploma programs for those interested in working with autistic children. These programs ask that you complete several classes and do regular assignments to earn your certificate.
Other Job Requirements
While you might look at the degree needed for a job in autistic support, you might forget about the other requirements of the job. One of the key requirements is comfort working with children with special needs. Some autistic children feel frustrated and act out. They might hit or punch you when you try to correct them or make verbal threats. You also need to be a patient person. Autism can leave children feeling confused and unable to talk about what they want. Many support workers also find that it can take months or even years before they build relationships with their clients.
Related Resource: Early Interventionist
<!- mfunc search_btn ->
<!- /mfunc search_btn ->
Working with autistic children is extremely difficult. These children have problems being around their peers, siblings and parents, and they often have issues verbalizing their emotions. In addition to the degree needed for a job in autistic support, you also need to have strong patience, a certificate to practice in the field and the ability to devote long hours to working with your clients.