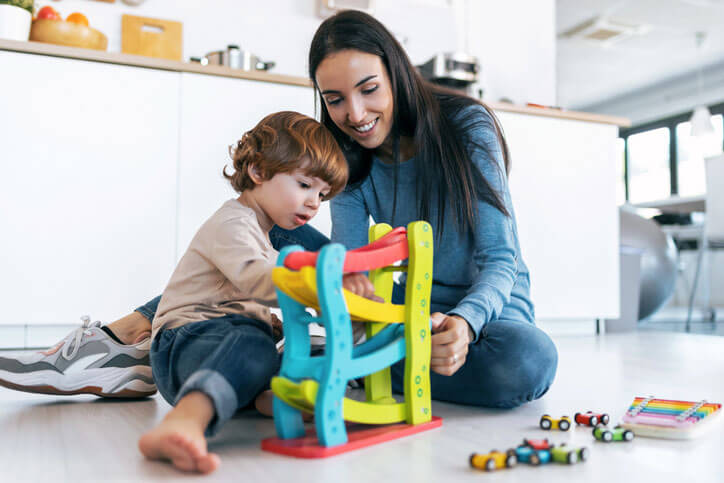 The human brain is at its most malleable from the ages of 0 to 3. As babies and toddlers play peek-a-boo and learn how to crawl, they're developing important neural pathways that influence their motor skills, emotional regulation processes, and cognitive abilities. For children who have or are at risk for having developmental delays,  getting the right kind of help and support during this time is critical. Early intervention specialists provide just that.
Early intervention specialists are trained to help children (ages 0 to 3 or 4 in most cases) with developmental delays and disabilities learn foundational skills they may otherwise have trouble acquiring. According to the Centers for Disease Control, this approach is often much more effective than getting help later in the child's life. If you'd like to start a career in giving children of all abilities a shot at success, here's what a career in early childhood intervention could look like for you.
<!- mfunc feat_school ->
What Early Intervention Specialists Do
Early intervention specialists use engaging exercises and games to support young children who are lacking critical skills development for their age. In most cases, they work with children who aren't old enough to attend school yet, but some work with older children. Early intervention services are generally provided on a one-on-one basis.
Though each child has their own specific needs, early intervention specialists typically:
Assess children for developmental delays and disabilities like autism, Down Syndrome, cerebral palsy, and fetal alcohol syndrome.
Determine what services a child qualifies for based on state regulations.
Develop short- and long-term treatment plans.
Build cognitive, social, physical, and emotional skills through play.
Provide or connect children to speech, nutrition, hearing, behavioral, or other relevant services.
Ensure the child's family and guardians can carry out treatment plans and get the support they need, as well (counseling, social services, etc.).
Monitor the child's developmental progress.
In all of these duties, collaboration with families, caregivers, and other childhood development professionals is essential. This way, each child can not only get support for every single one of their needs, but be nurtured in a holistically supportive environment.
<!- mfunc search_btn -> <!- /mfunc search_btn ->
Where Early Intervention Specialists Work
Typically, early intervention specialists provide services in their clients' homes within a specific geographic area. This means the child can develop skills in a comfortable, familiar setting and parents can take an active part in the treatment plan. Depending on their employer, early intervention professionals may also provide in-office services, as well.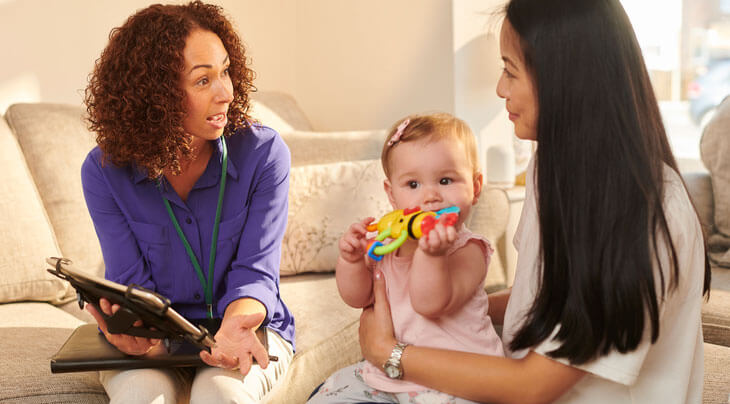 Early intervention professionals can be employed by a wide number of agencies like:
Public schools and districts.
Private schools.
Medical groups and hospitals.
Daycares.
Preschools.
Therapy offices and networks.
Community education centers.
State social services offices.
While childhood intervention specialists often work closely with educators, they typically work year round with somewhat regular hours.
How to Become an Early Intervention Specialist
To become an early intervention specialist, you'll likely need three things: a degree in early childhood intervention or related field, experience with the population you wish to serve, and state licensure. Specific requirements may vary between states and employers, but the process typically starts with the right level of education.
Education Requirements and Experience
Many early childhood development specialists pursue bachelor's degrees in early childhood education, special education, or another child development-focused field. For licensing purposes, it's important to earn a degree from a regionally accredited institution. Some states and employers only require a bachelor's degree for this role as long as the applicant has some work experience.
However, earning a Master's degree can allow you to work for a wider range of employers and may even lead to administrative roles later in your career. While there are standalone Master's Early Intervention Specialist programs available, many professionals earn a Master's in Special Education or a Master of Education (M.Ed.) with an emphasis on early childhood intervention.
Many bachelor's and Master's programs require students to complete an internship, practicum, or other types of hands-on learning experiences. This might include observing licensed professionals or doing entry-level work for a local early childhood intervention service while being supervised by a faculty mentor.
State Licensing Requirements
Regardless of the type of degree you earn, you will most likely have to earn a license before you can practice as an early intervention specialist.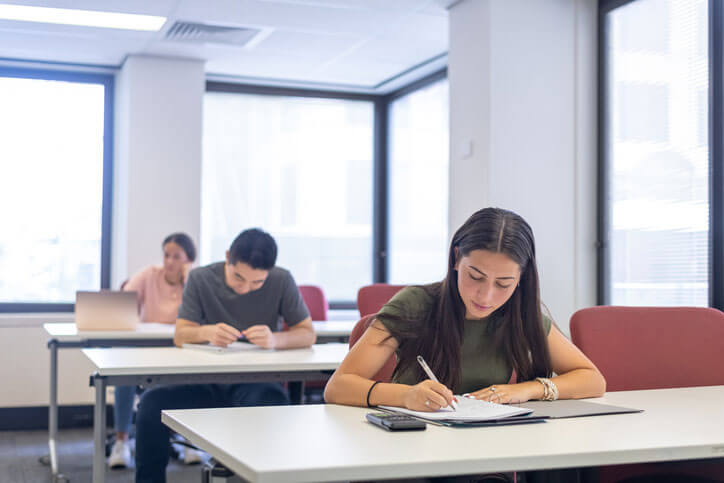 Common state licensing requirements include:
A background check.
A bachelor's or Master's degree.
A certain amount of work experience
Completing continuing education courses.
Passing the Praxis Exam administered by the Educational Testing Service if you wish to work for a public school system.
Specific requirements may be found through your state's board of education or department of health and family services. In most cases, these are the agencies in charge of providing and regulating early childhood intervention services and professionals.
Specialties Within Early Childhood Intervention
On top of earning a degree, many early intervention specialists pursue licenses or degrees in specialty areas. Because childhood development is multifaceted and each family has different needs, specialists are an important part of any intervention team.
Specialties within early childhood development include:
Nutrition
Audiology
Visual impairment
Social and family services
Occupational therapy
Physical disabilities
Depending on the state and employer, becoming a specialist in any of these fields may require additional education or licenses.
<!- mfunc search_btn -> <!- /mfunc search_btn ->
No matter what path you choose to become an early intervention specialist, you won't just be serving individual children. You'll be helping their families, their future special education teachers, and the communities around them. By giving every child the chance to live a happy, successful life, you could be instrumental in shattering biases and creating compassion.